Bank of Wisconsin Dells Project of Distinction 
2017
Ground was broken in September 2016 for a full renovation and addition of the Bank of Wisconsin Dell's Lake Delton branch. Growth, an aging building, cramped quarters and cobbled utilities reaffirmed the need to modernize and expand. The Bank of Wisconsin dells continued to support the community by renovating the Lake Delton branch.
The project added much-needed space for the customer's experience and bank operations, as well as additional off street parking, greatly improving traffic in and around the bank. Several new offices, spacious corporate conference room, additional storage and an employee breakroom are included in the addition.
A significant challenge during the construction and renovation of the bank was the need to remain open in full operation for all business hours.  Having the bank staff and customers still in the bank created an additional focus on safety, security, and customer service.  The construction schedule was developed to minimize the impact on the customers, which at times required the construction crew to work overnight while the bank was closed to prevent compromising the safety of the staff and customers.  Training was provided by Integrated Security Systems to maintain the confidentiality and security of the bank.  Working in close proximity to a large portion of the customers and employees required exceptional customer service, cleanliness, professional appearance and communication at all times.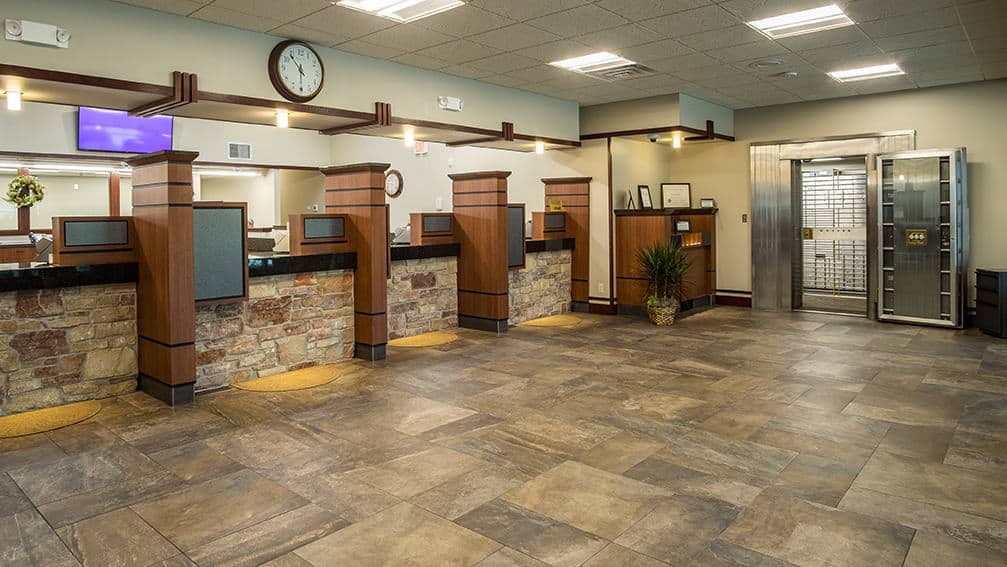 The original bank, built in 1971, was last updated in 1984.  Because of the age of the original structure, extensive work was done to upgrade and reinforce the building to ensure compliance with current building codes.  This included rebuilding the roofline and upgrading the roof on the entire building.  Once construction began, our team discovered additional work than what was originally planned because of the condition of the building.  The project still stayed under budget with careful planning and communication.
This project created a close partnership between the Bank of Wisconsin Dells, Holtz Builders, ADCI, and the many subcontractors that worked together to complete this building.  Through exceptional transparency, we were able to exceed the expectations of the customer while completing additional unexpected work, and staying within budget.