Big Joe's Forklifts Project of Distinction 
2019
Big Joe's Forklift recently completed its Loading Dock Expansion and Office remodel just in time to celebrate the company's 68th anniversary.  The project tripled the capacity of the loading dock.  The construction was completed in phases in order to minimize its impact on their production of forklifts.  
The project consisted of the demolition of their main office area and construction of approximately 4,000 square feet of new office area and 4,970 square feet of the loading dock expansion.  A self-supporting employee entrance canopy was used at the existing door replacing the demolished office connection.  The existing building was painted and cladded in new metal wall panels on the North face to the East and West of the addition to tie in the remodel and the addition.  Holtz Builders was able to put together a Design Build mechanical, electrical and plumbing team to help make this project a success.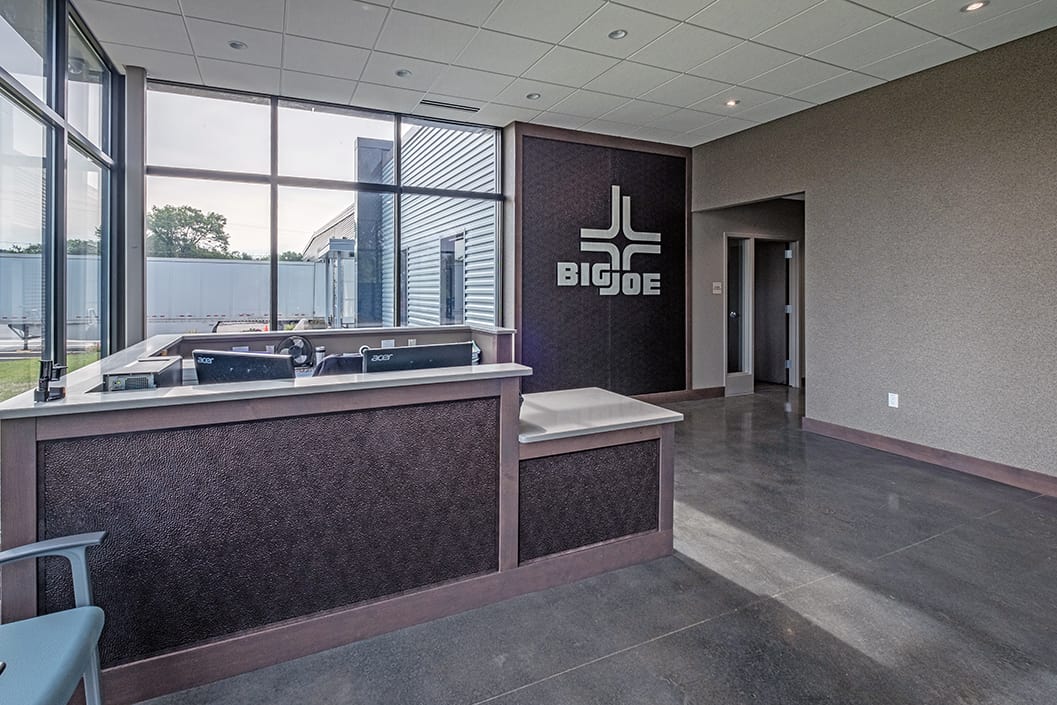 Weather played a big part during the construction of this project.  Holtz Builders had to deal with and work around extreme cold and wet weather throughout this build.  Record low temperatures were experienced in the area making progress slow and difficult. 
To combat some of the challenges, we were able to put Holtz Builders' processes of weekly progress meetings along with pre-planning of strategic orders of materials and scheduling of contractors to work around the abnormal weather.  In addition, changing steel market conditions impacted the availability and timing of the structural steel causing scheduling and coordination challenges during construction. Also, a different insulation product was called for that we had not worked with before and we had to prepare and train for this installation as construction was progressing. Holtz Builders was able to work closely with the Owners Group to keep them fully operational during all phases of the construction process.  Construction began in September of 2018 and received substantial completion on February 27, 2019.